This privacy declaration is for https://www.thinkgloabal.site and the pages belonging to it. It describes how the information gathered about the website's visitors is used and/or stored. This declaration includes the information you are entitled to by law, when information about you is stored.
The information gathered in these webpages is stored on servers let by a third-party supplier. No personal information is sold or otherwise made available to others. think global AS is responsible for the management of personal information on this website.
think global AS uses WordPress as website-provider, and ProIsp as hosting- and server-provider.
WordPress does not gather any personal information about the visitors to think global's website. However, some of the tools used for the website's functionality and tool-kit might: see details in sections below.
What personal data we collect and why we collect it
Registering your e-mail: subscribing to our Newsletter
If you sign up for the newsletter your e-mail address will be stored in think global's website-builder, provided by the website-provider; to make it possible to send you e-mails. The tool used for this purpose, within the WordPress framework, is Newsletter – you can read their declaration for the the upholding of GDPR here: https://www.thenewsletterplugin.com/documentation/gdpr-compliancy.
The information is stored as long as you subscribe to news from think global. When you click "subscribe", and you have gone through the two-step verification, your name and e-mail will be added to the e-mail list: available to the administrator of think global's website only. You can unsubscribe at any time, by clicking the link at the bottom of the e-mails. Your information will be deleted as soon as your un-subscription is registered. No information is disclosed to any other parties.
Sharing content
If you decide to share the content from these pages by a sharing-button (e.g. on facebook, instagram), no information is stored on think global's end. However, whether the third-party platforms/websites store any information about you is outside of think global's control.
Embedded content from other websites
Articles on this site may include embedded content (e.g. videos, images, articles, etc.). Embedded content from other websites behaves in the exact same way as if the visitor has visited the other website.
These websites may collect data about you, use cookies, embed additional third-party tracking, and monitor your interaction with that embedded content, including tracking your interaction with the embedded content if you have an account and are logged in to that website.
Analytics
think global uses Google Analytics to monitor the pattern of users visiting this website. Google Analytics uses cookies and register the users' IP-addresse, but anonymises these before Google's storing and management of them. The information gathered by Google Analytics is collected by them, and stored on their servers; this is regulated by Google's privacy guidelines.
think global also uses Facebook pixel to monitor the pattern of users on the website. You can click here to read Facebook pixel's privacy guidelines.
Glossary
Cookies are small text files that the website stores in the user's computer.
The IP-address is a kind of internet-address enabling you to use the internet.
Your Information – Your Rights
If you have an account on this site, or have left comments, you can request to receive an exported file of the personal data we hold about you, including any data you have provided to us. Send an e-mail to post@thinkglobal.no. You can also request that we erase any personal data we hold about you. This does not include any data we are obliged to keep for administrative, legal, or security purposes. Send an e-mail to post@thinkglobal.no.
All above-mentioned requests will be processed as soon as possible, within 30 days of receiving the alert via e-mail.
Your can withdraw your subscription to newsletters whenever you want, by following the instructions at the bottom of the e-mail(s) you receive. If you experience any trouble with this you can send an inquiry by e-mail, to post@thinkglobal.no. The request will be processed as soon as possible, within 30 days of receiving the e-mail alert.
For the time being no additional information than the above mentioned is requested or gathered from the visitors of these webpages.
Latest News
As a follow on study to the Development Financing Assessment (DFA) for the Government of Moldova we have  undertaken a […]
With financing from United Nations Development Programme (UNDP) we have implemented a Development Financing Assessment (DFA) for the Government of […]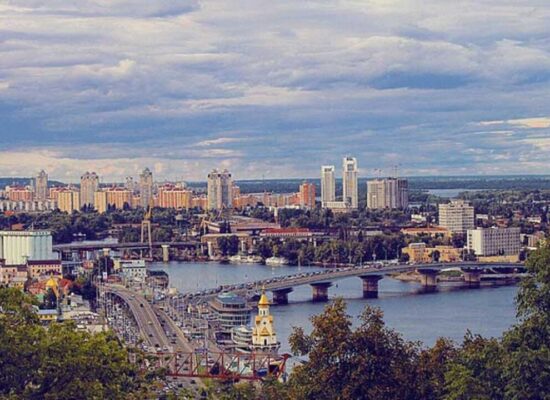 With financing from United Nations Development Programme (UNDP) we are assisting UNDP contracted team of professionals in an assessment of […]
See all our news